Make An Appointment
YOUR NEW
SMILE
ONE OF A KIND TREATMENT

---
YOUR NEW
SMILE
Make An Appointment
ONE OF A KIND TREATMENT

---
YOUR NEW
SMILE
Make An Appointment
ONE OF A KIND TREATMENT

---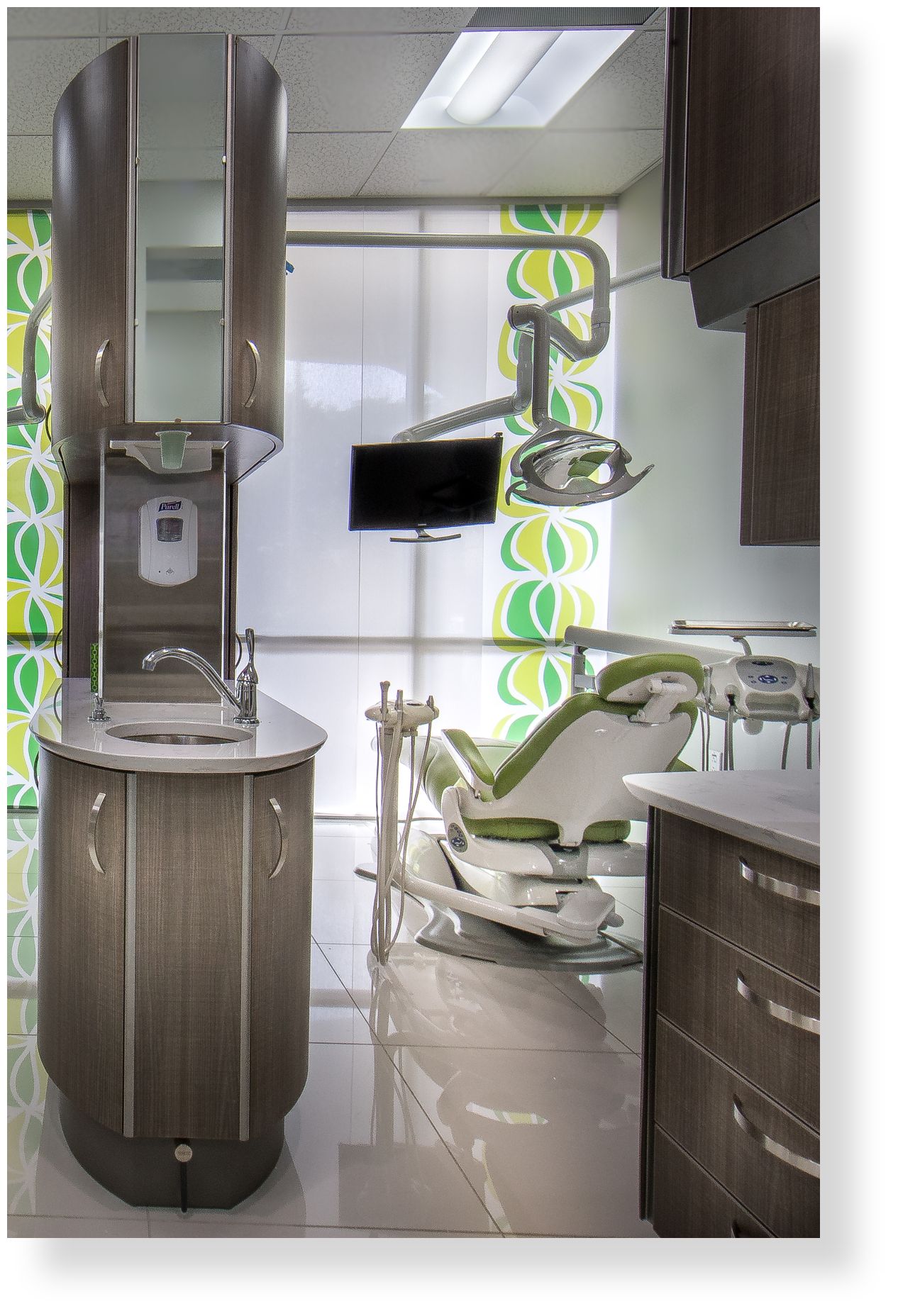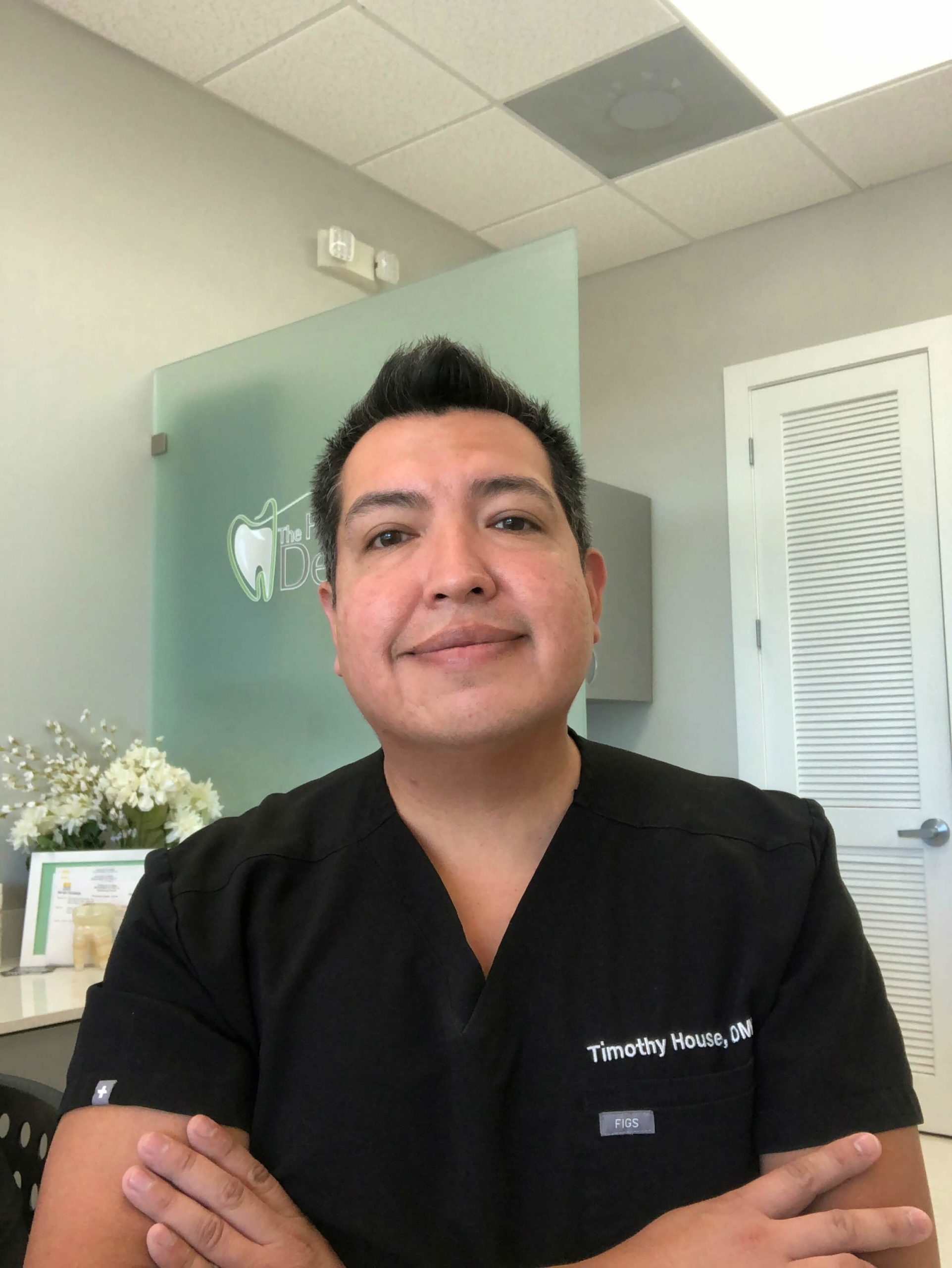 Why The House of Dentistry?
INDIVIDUALIZED DENTAL CARE
Our mission is to provide you with personal care.
We are a team dedicated to improving and maintaining your oral health.
Wherever you need preventative care, cosmetic dentistry, or oral surgery, you will be in great hands.
EXPERIENCED DENTAL PROFESSIONALS
We offer broad array services. Our team has the professional experience to realize that there is no such thing as one-size-fits-all treatment, so we never use a one-size-fits-all approach to your dental plan.
THE LATEST TREATMENTS
We provide quality and personalized oral health care using the latest dental technology. By using the latest research tools, we make sure your time with us is as comfortable and as efficient as possible.
We are caring, and we love each patient the way we would love our family. Customer focused, we make things affordable, We have the latest technology.
Here at The House of Dentistry, I have hired an impressive and polite dental team that smile and greet our patients when they arrive, as well as are polite and patient over the phone. We encourage a culture of smiling at The House of Dentistry and desire that all of our patients return with a smile! The House of Dentistry built and continues to build its platform on our customers. We are a family oriented business, that strives everyday to keep our customers happy and smiling. If our customers are smiling than we are smiling! We make all of our services affordable, we have the latest technology to give our customers the best experience at The House of Dentistry.
About Our
Dental Clinic
PREVENTATIVE CARE
Efficient preventative care is key to having a healthy smile.
Consistent checkups will allow our team to screen for oral cancer, gum disease, and tooth decay before they spread and become a problem.
COSMETIC DENTISTRY
Whether your teeth are the wrong shape, crooked, stained, or chipped, our Dr. House is an experienced cosmetic dentist and can treat your teeth with minimal methods using the latest techniques and the finest materials. We specialize in crowns, veneers, implant restoration, Invisalign, and bonding.
Dr. House is an official Invisalign provider, the clear alternative to metal braces. Whether you have minor crowding or need a drastic change, Dr. House is here to help!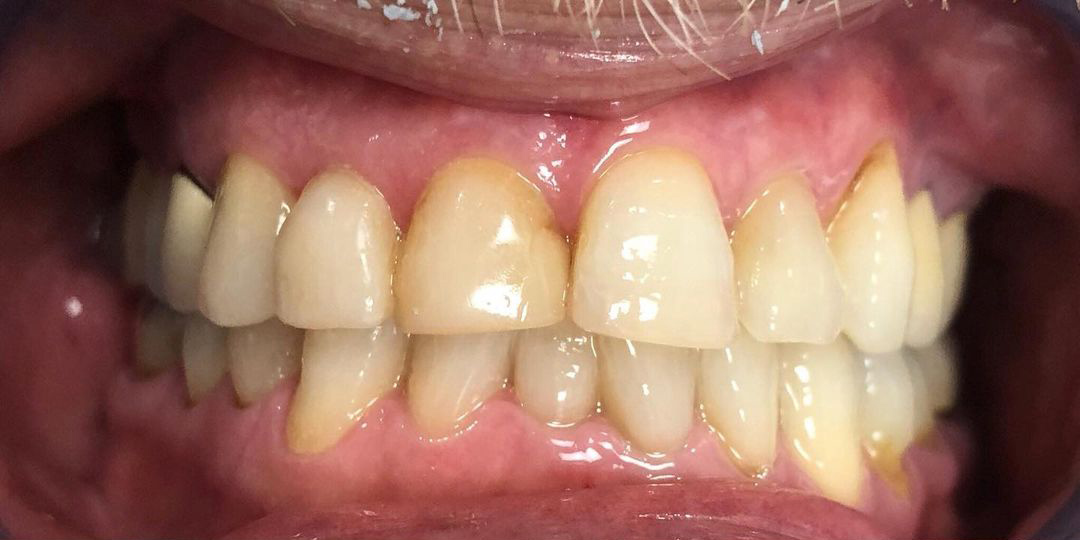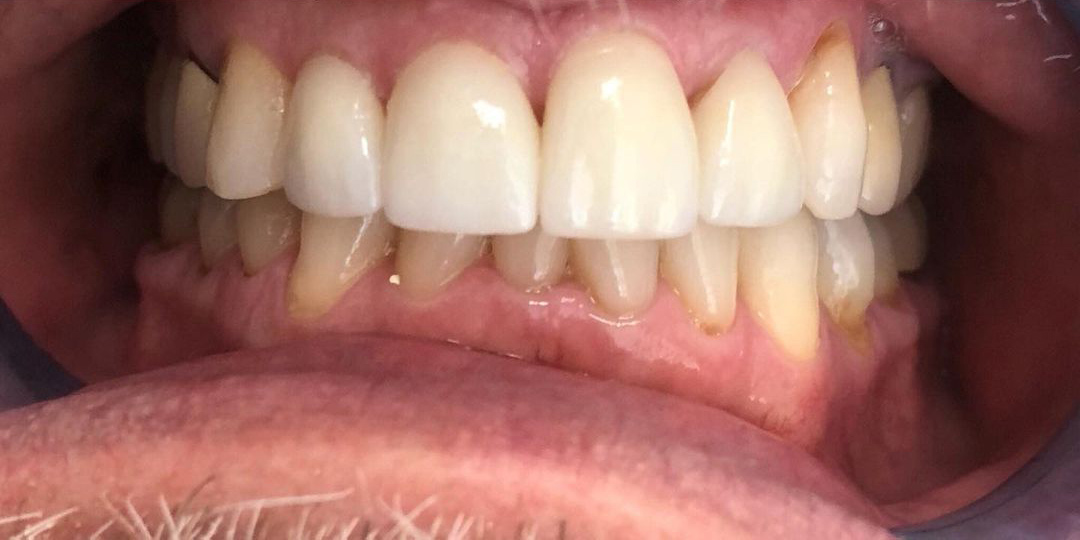 The House of Dentistry is an amazing place with a wonderful staff and a wonderful dentist, Dr. House! I had the best, most thorough cleaning ever from the hygienist. Dr.... read more House was so kind and helpful, especially since I had a very severe dental infection that had not been properly diagnosed from other Dentists and Doctors until I came to Dr. House for a consult. He was able to diagnose my dental issue immediately and referred me to a proper, reputable Maxillofacial Oral Surgeon. I will forever be thankful to Dr. House for that!

Jeanne Calarco


March 29, 2021

This was my first visit at the House of Dentistry and I am overwhelmingly impressed! There was no wait, Dr House greeted me right away, and the office is... read more contemporary, very well-equipped, and beautiful. COVID precautions were carefully followed. I received a cleaning from Rosemarie who was very friendly, thorough, and professional. Dr. House followed up my cleaning with his exam, took his time explaining everything I asked questions about, and inspired a feeling of caring and competence. The House of Dentistry receives my highest recommendation.

J WILKES


March 23, 2021

I love this dentist. I was impressed by the high quality of care and attention in addition to how efficient the team is. My appointment was fast without long waits.... read more I also brought my 12yo child there, which was one of the best dentistry experiences I've witnessed for kids. I also really appreciated the massage element inside the dentist chair! Talk about attention to detail! 🤩👏🏻 Thank you! I will be back!

Amanda Englund


March 8, 2021

If you are looking for personable communication skills and a gentle demeanor, Dr House will be your preferred choice as a restorative dentist. Dr House offers the state of the... read more arts in today's dentistry and you may count on his providing the most effective solutions. My gratitude for his professionalism.

Ricardo F Morin


February 19, 2021

Updated Post:I hadn't been to the dentist in about over a year due to the pandemic. However, as soon as I entered the office, Dr. House greeted me with... read more the warmest welcome back smile. The office is always meticulously clean and I immediately felt that I should have no fears or concerns with my safety. Marcos did a wonderful and thorough job during my visit and he was very understanding and compassionate about my situation. Thank You everyone!

Katrina Baskins


February 15, 2021

Every visit to the The House of Dentistry is great. Dr. House provides a very professional and welcoming environment. Staff members project the same comforting and professional demeanor. All team... read more members are super friendly and pleasant. The quality of their work shows every time. The facility is immaculate and modern with the latest technology and equipment. This is a top-notch operation.I have been going to The House of Dentistry for over 2 years and I could not be happier. The routine cleanings are a breeze because all the hygienists are great at what they do. I have had some more emergent needs (broken tooth) and Dr. House made everything as pleasant as possible. Dr. House is great at explaining exactly what is happening so you know what to expect. He has a very comforting manor and a good sense of humor too.I highly recommend The House of Dentistry.

David Floyd


February 12, 2021

Love Doctor Tim House! Honest and knowledgeable as they come... I've been going to dr. House for about 3 or 4 years now, and couldn't be happier.... He was highly... read more recommended by a friend and from day one, I could not be any happier or more comfortable with him and his staff. I am super glad to have him as my dentist and would recommend him to anyone in my area or out of my area..... He's definitely worth traveling for....👍👍👍👍

C Rodgers


February 8, 2021

After experiencing not so great visits in the past with the dentists. It took me a while to find and trust another dentist. My husband started going to Dr house... read more office, after his great raves about his visits. I decided to give it a try. And I'm so glad I did. My first visit was for cleaning, the dental hygienist was so gentle I barely could feel anything. Then I had some cavity that needed to be taken care off. So my following visit was with Dr house himself, he is so gentle and walks you thru everything he does. I felt so well taken care of! I couldn't be more happier to find not just a great dentist but the best in the area! Thank you for taking care of your patients! Highly recommend this office for any dental work!

Nadia M


January 20, 2021

After reading so many great reviews, I decided to fork over some extra cash and change my insurance policy so that I could give House of Dentistry a try. Totally worth... read more it! Let's start with Corey at the front desk, which is like entering a relaxing day spa. Corey's energy is warm, polite, and extremely professional. After waiting a minimal amount of time for my cleaning, I was greeted by the hygienist, Isaac. In all of my years, I have never had a more gentle yet thorough experience. After my cleaning, Dr. House entered to go over his assessment of my x-rays. Dr. House was direct. He advised of the things he felt were most important to address, rather than bombard me with a laundry list of costly procedures. I am very happy with my decision to become a patient here and look forward to continuing. And, if it helps, this review is being given by a daughter of two dentists who each had their separate practices (which HOD did not know..until now 😉).

Monica Anisz


January 6, 2021

Absolutely amazing dentist. Dr. House is super friendly and very informative, definitely not about upselling here, they're about getting to the root of the issue and not charging you out... read more the yang. I left my appointment knowing so much more about toothpaste, whitening methods, what works and what is just an up sell. A dentist prior to Dr. house tried to tell me I needed a crown and wanted to charge me $700 on the spot...come to find out I didn't even need a crown so thank God I got a second opinion. LOVE this dentist, will never go anywhere else.

Megan Wilson


December 22, 2020

The appointment went quickly, smoothly, professionally and they take COVID-19 precautions seriously, but more importantly, this is a dentist I trust. Let me explain. When I lived in New Jersey... read more my dentist was similar to Dr. House. For easily 10 years no work needed to be done except maybe the odd filling needed to be replaced. When I moved to FL, I carefully researched dentists and settled on Dr. House who gave my husband and I a clean bill of health. I discovered however my health insurance provides annual free x-rays and cleanings and Dr. House didn't take my insurance so the following year I decided to try Sage. They said I needed about $9000 in essential work. I got "second" opinions from 3 other dentists and they agreed the work was essential and their charges ranged from $12,000 to $15,000! I went back to my NJ dentist while on vacation and he once again he said no further work necessary. The following year therefore I switched to TLC for the free check up. They said my husband needed a "deep cleaning" (he has a better dental record than me) so he said just do a "regular cleaning". They refused citing we "weren't following the dentists orders" so he never got a cleaning done that year. This year we went back to Dr. House who, you guessed it, gave us a clean bill of health (without knowing anything about our other experiences). We had to pay out of pocket, but the satisfaction of knowing he is not out to make extra earnings out of unnecessary work is priceless! I can't say enough about the integrity and professionalism of this dentist. If he says you need work, you can trust him!

Doreen Cameron


December 1, 2020

Highly recommend The House of Dentistry. The office is very clean and high tech! They even have massaging dental chairs to help you relax! Dr House is friendly, knowledgeable and... read more takes his time with patients, explaining anything I had question about.

Erin Lynne


November 30, 2020

Just moved down from Chicago not too long ago. This was the first dentist I've been to since the dentist I've grown up with since before I could talk. He... read more made me feel very comfortable, the office is so clean and high end. The dental hygienist and dentist was beyond nice told different brushing habits to make sure I'm cleaning properly, made Different recommendations to tooth pastes, and gave me a doggie bag with some supplies when I left. I felt very comfortable and safe. I'm glad I went here because this will be my new dentist from now on.

Jeffery Briggs


November 20, 2020

I was greeted immediately and happily. My visit was thorough. Dr House performed an initial examination and consultation. After my X-rays and cleaning were done, we explored... read more future dental options to consider. Dr. House was kind, funny, patient, thorough and professional. I am extremely happy I chose his office for my dental needs.

Joe Ansell


November 9, 2020

My visits to Dr. House has always been enjoyable. I personally don't like to go to a dentist office but this dental place is an exception. Dr. House and his... read more staff are very professional. They make you feel at ease on the dental chair. I am very pleased to have them as my professional Dental health team. Also, the office is super clean and that says it all. Keep up the great work House of Dentistry!

Gary Aquino


September 30, 2020

Always a great experience at this office. Happy to see them taking all the right steps to keep everyone safe in these crazy Covid times. Best dentist in south Florida!

Randi Dietiker


September 18, 2020

The House of Dentistry is one of the nicest dentist offices I have visited. Everything is super clean and contemporary. They use all of the latest technology in their practice.... read more Dr. House is also supremely nice and very professional. The dental assistants are also all wonderful. I highly recommend this dentist office.

Kenneth Croft


September 18, 2020

Just moved and had my best dental experience I ever had and I'm pregnant (6month) so i was a little nervous. A friend recommended The House of Dentistry. The cleaning... read more was great. Dr. House and his staff was so friendly and professional. Modern and clean office. Will definitely be back. Top service.

Denise Fürst


September 17, 2020

During these times of Covid 19... I felt every precaution was being taken to protect all from any virus transmission. Felt very safe and protected!

Michael Parece


September 16, 2020

Friendly, professional staff. Very clean and observes COVID 19 guidelines.

Jeff Galanter


September 10, 2020

Great staff, clean and Up to date for office environment. Lived in LA 26 years and well I feel like I'm in a Beverly Hills office. The... read more technology and technicians are on point and very methodical. They take great care in making you feel comfortable and relaxed. Take my word. You will be very satisfied with making them your dentist.

Michael Forget


August 12, 2020

It was a great honor to have the opportunity to be treated by such an amazing Dentist & Dental Hygienist. The facility had a very modern and clean atmosphere that... read more makes you feel welcomed. I'm grateful for an incredible cleaning experience. They were professional and gave me details about my procedure and how to maintain a healthy smile. Thank you so much 100% recommended.

Amelia Tejedor


August 12, 2020

Rosemarie is one of if not the best at cleaning your teeth! Very nice and my teeth felt amazing! Dr. House also did a great job fixing a tooth that... read more was very quick and painless. They don't rush, instead they really take their time which I'm not used to. During these strange times they do a great job of keeping the office extremely clean! They're all very nice including Corey in the front to greet you. Thanks for the great experience!

brian fook


July 30, 2020